Neon Healthcare's product development focuses on generic medicines (medicines which are no longer covered by patents) in all forms and presentations, including capsules, tablets, oral solutions, creams, lotions and injectables.
In addition, Neon resurrects older products (Legacy Brands, for example) which might otherwise become unavailable to patients.
Our supply network provides long term continuity for hospitals, retail pharmacies, dispensing practices and other healthcare providers throughout the UK. Neon is also developing markets outside the UK.
Legacy Brands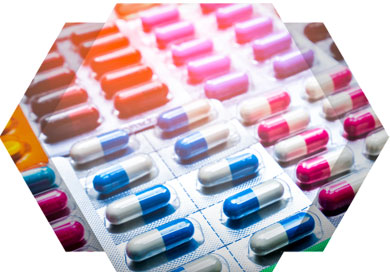 Neon Healthcare has acquired and is acquiring legacy brands from other pharmaceutical companies, for whom the products are no longer viable. This may be for a number of reasons, including manufacturing capacity constraints or simply because low demand makes them economically unviable for larger companies.
Neon has developed expertise in finding new manufacturing sites for these products, ensuring the longer-term supply continuity for these products, so that patients can continue with essential treatments.
Generic Medicines Development
Neon Healthcare is a developer of niche generic (off-patent) medications, often developing medicines which already exist into enhanced forms.
These enhancements include pack sizes or types, flavours and formulations to provide more choice to prescribers and patients.
With both 'Legacy Brands' and Generic Medicine developments, Neon Healthcare uses its network of third party manufacturing partners, across Europe, the UK and the globe to maintain supply continuity, on a longer term perspective.